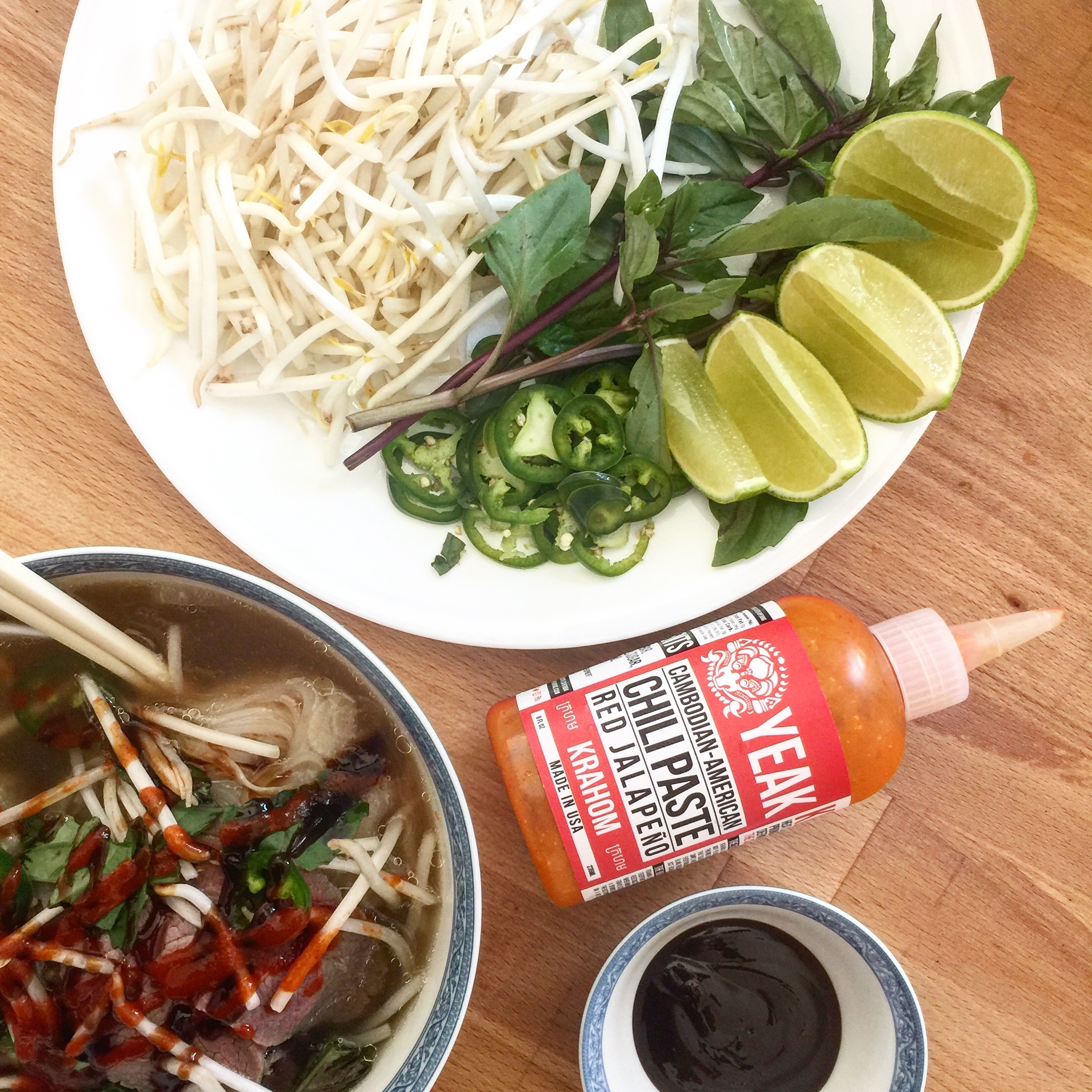 Shop
KRAHOM | CHILI PASTE
THE STORY
Krahom is a gateway hot sauce. Created to ease people into world of spicy foods. Using Tien Tsin chiles, this mild pepper has a unique flavor profile that blends great with vinegar and garlic to create a simple and delicious hot sauce that goes on just about everything and can be used in about any recipe. Krahom makes bland food exciting, vegetables cool again, and things just became better with Krahom smeared all over it.
THE HOW
Krahom is a hot sauce made to go on anything and everything. It should be used when roasting hardy vegetables to be served on the side at dinner. Krahom is mind blowing when mixed with soy sauce and used as a dipping sauce for NY steak, roasted chicken, or simply over rice. Mixing a spoonful of Krahom with some ketchup will give you the best dipping sauce for french fries.
THE SPECIFICATIONS
Ingredients: Red Jalapeno, Onion, Garlic, Vinegar, Fish Sauce, Sea Salt, Palm Sugar, Olive Oil
Pronunciation: Krahom [Ka-ra-hom]
Definition: Krahom, translated from the Cambodian language of Khmer to English, means the color red.
Heat Level: Mild
Chili Used: Red Jalapeños
Price: